BOWA COMFORT SYSTEM®
Máxima segurança e qualidade na aplicação e processamento.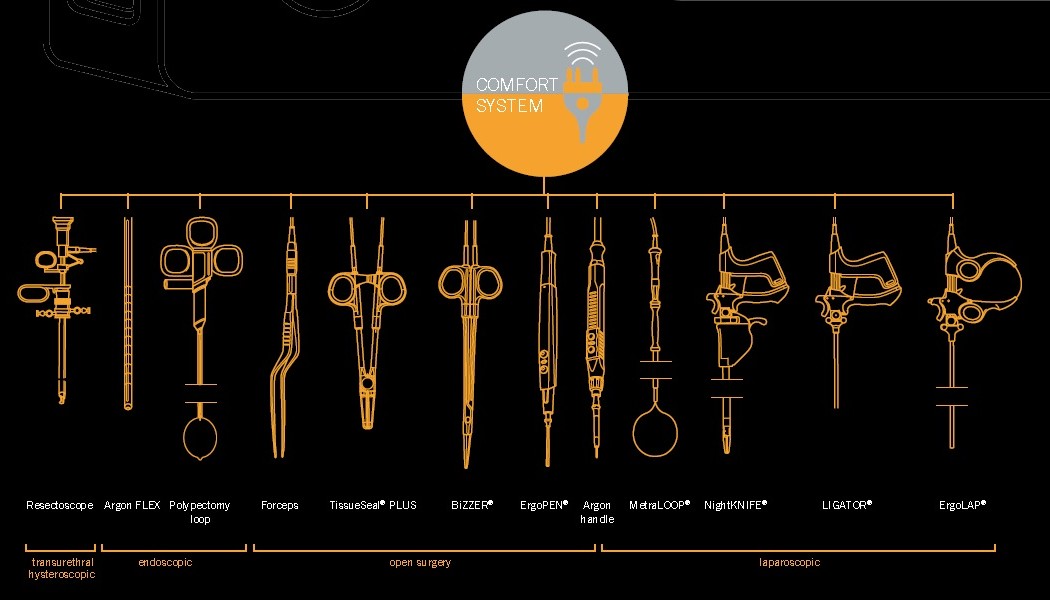 The COMFORT SYSTEM –
process optimisation for all instruments and areas of application
Our COMFORT SYSTEM relies on state-of-the-art RFID technology – and thus on the new standard for electrosurgical accessories. The COMFORT SYSTEM is the first and ideal system worldwide for process optimisation in the operating theatre and is being used across all electrosurgical areas of application. COMFORT instruments are automatically detected during insertion by the Plug'n Cut COMFORT function of the generators.
The specific settings of the instrument are preselected  and the operation can be carried out immediately. The
COMFORT SYSTEM counts and documents the number of remaining uses of the instrument and shows this figure on the display. This function is the basis for a 100% correct instrument and quality management.
The COMFORT SYSTEM
the cycle for 100% product monitoring
.
Benefits for the surgeon:
Ready to use immediately
Automatic parameter configuration / preselection and checked COMFORT instruments allow their immediate use.
Ergonomic operating
Award-winning, high quality reusable instruments for best operating results
Safe settings
Plug'n Cut COMFORT checks the surgeon's personal settings and approves their acceptance.
Various combinations
Application-oriented parameters with corresponding connection cables are easy to configure.
Open system
Conventional accessories can easily be used with Plug'n Cut.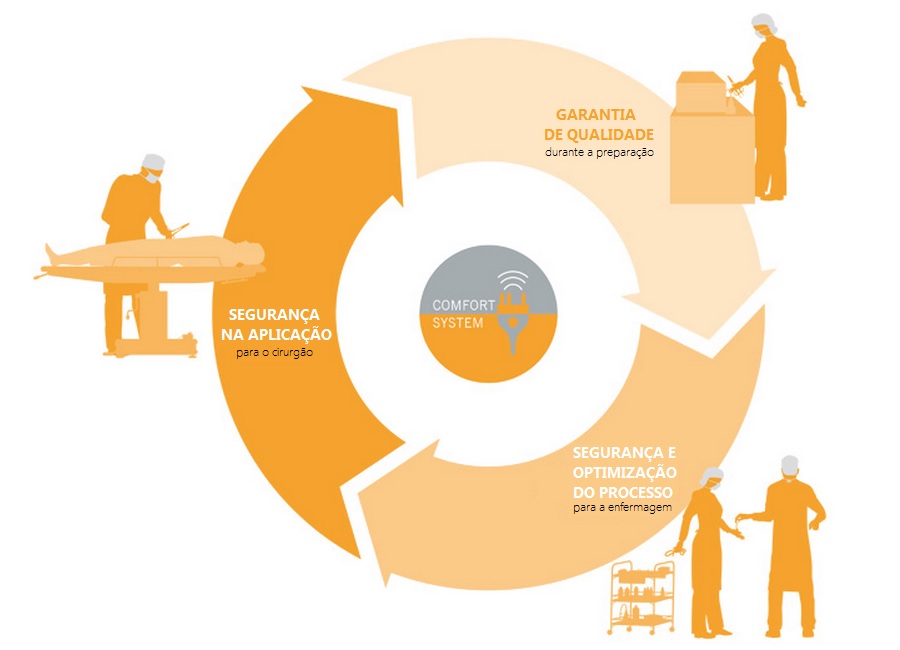 Benefits for preparation/CSSD:
Safe preparation
Only those items, which have been checked and verified with the COMFORT-BOX, are prepared.
Continuous monitoring
All uses are logged in the instrument.
Full transparency
The consumption status of the COMFORT products can be seen via the COMFORT-BOX at any time.
Documented consumption
100% recording of the actual instrument use
Easy procurement of spare parts
Display of order information for consumed COMFORT items
Benefits for the theatre staff:
Efficient workflow
Simplified processes in electrosurgery save time and personnel.
Safe equipment settings
Work safely due to parameter configuration / preselection and the checking of the set parameters or the automatic specification of recommended settings.
Increased patient safety
Relieving staff from part of their workload means that patients can be given more attention.
Checked instruments
Automatic checking of the instruments and compliance with the maximum number of uses is ensured.